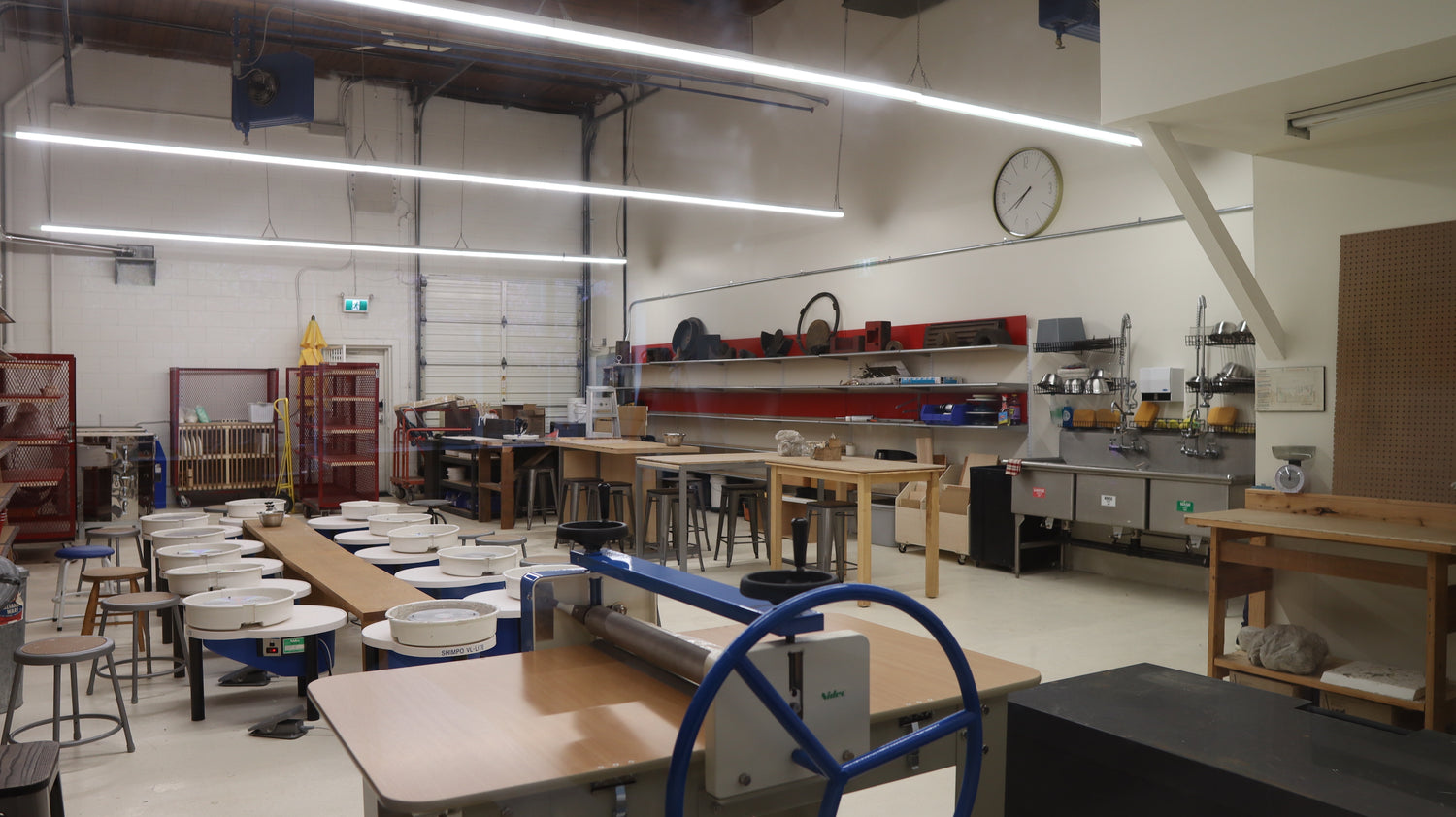 Membership
24/7 entry to the studio! Come and work anytime it suits. You do not need to take a class with us first!! Memberships are best for the experienced, confident potter who knows they can work independently in a ceramics studio.
Find out more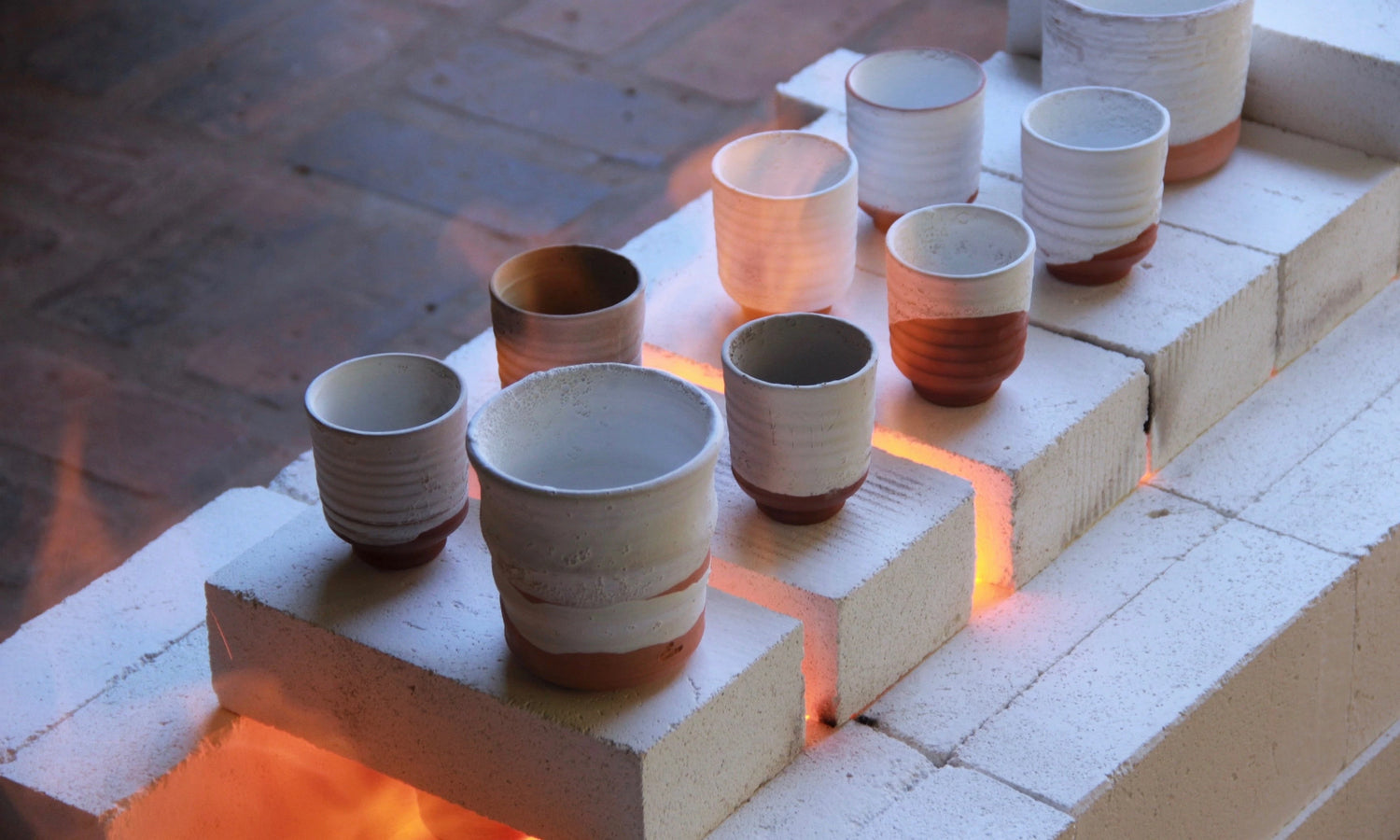 Shop
Tools, clay, gift cards and more! We'll be adding more items as we grow, so if you don't see what you're looking for, get in touch and subscribe to our newsletter!
Shop now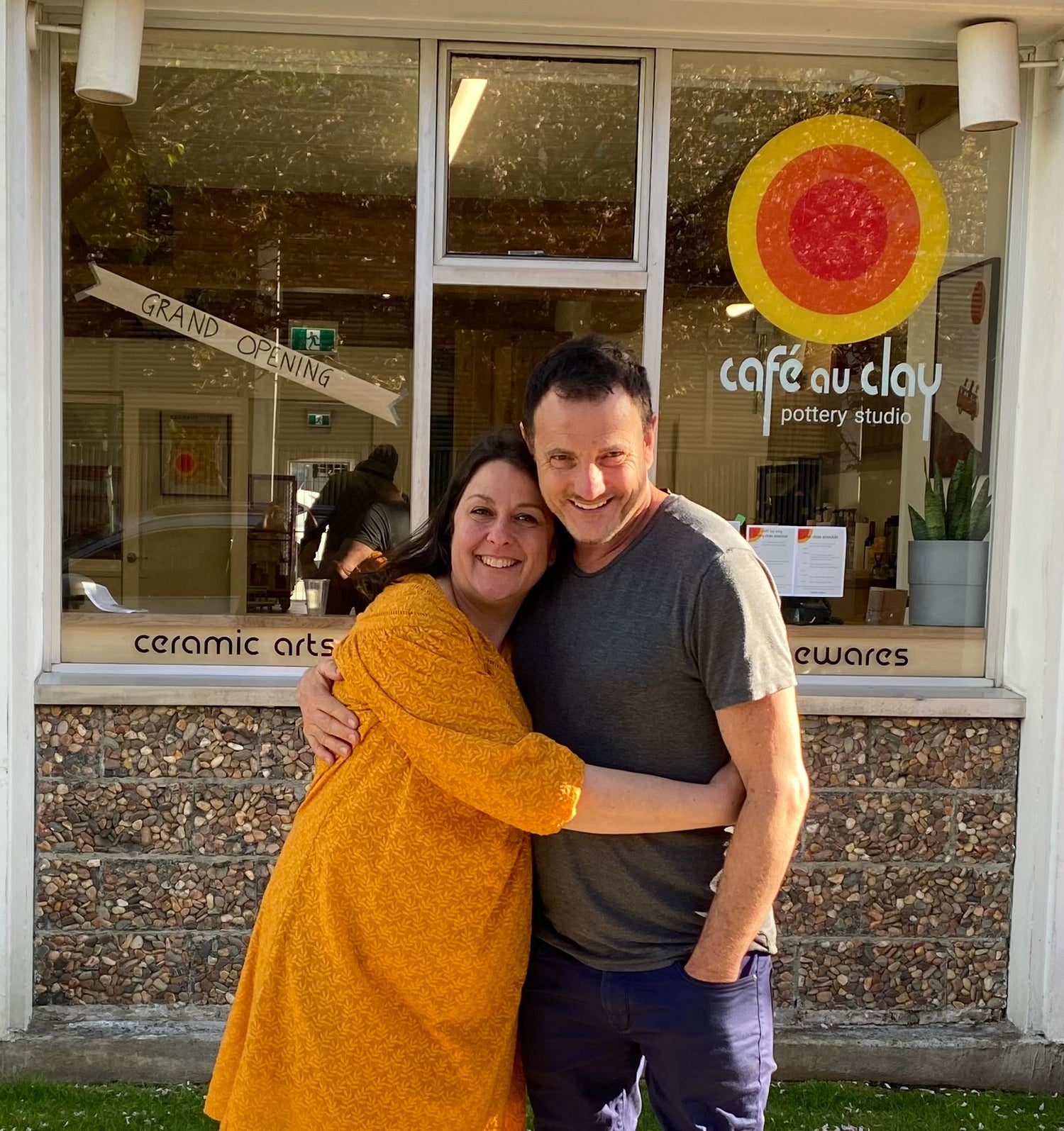 About Café au Clay
Two friends had a grand idea over the pandemic: "What if we started a pottery studio where we open a welcoming space and invite people in to learn, grow their skills and make new friends!?" And, while it wasn't as easy as it appears, Michelle and Peter formed (pun intended ;) ) a space that's become the go-to for individuals, groups and friends to come hang out, make potttery and gain new friends along the way!
More About Café au Clay
We exist so you can practice!
With 24 hour access for members and extra practice time for students, you won't run out of time!
What Members Are Saying...
Took Beginner Wheel course and really loved it and having access to the space to practice. Very warm, welcoming environment. Definitely recommend!

"The studio is beautiful, with a lot of space to feel comfortable and calm."

The experience of pottery at Café au Clay Studios was amazing, because it was different from anything I've ever had.

Great community, great material and glaze library, and there's a really cute studio pupper too.